Autonomous mobile robot Sentibotics Platform SP800 is capable of self-localizing and self-navigating in complex environments.
It has a platform surface area of 800 x 600 mm and can be used for goods transportation within warehouses, in warehouse-shop floor logistics or transportation within shop floors in manufacturing establishments.
The SP800 could also be easily adapted for various other applications with appropriate hardware add-ons, for example, it can be used in disinfection solutions, mobile advertising stations, robots assistants and other. The robot is provided with a web API and hence can be easily used by other robotic solution developers to add their own hardware/software and create new solutions.
SP800 constantly builds a map of an environment which helps to localize itself and plan routes to reach required destinations. It uses multiple sensors that allows it to avoid stationary and moving obstacles and re-plan routes as necessary.

Robot connects to the local network and can be accessed either via web application or web API.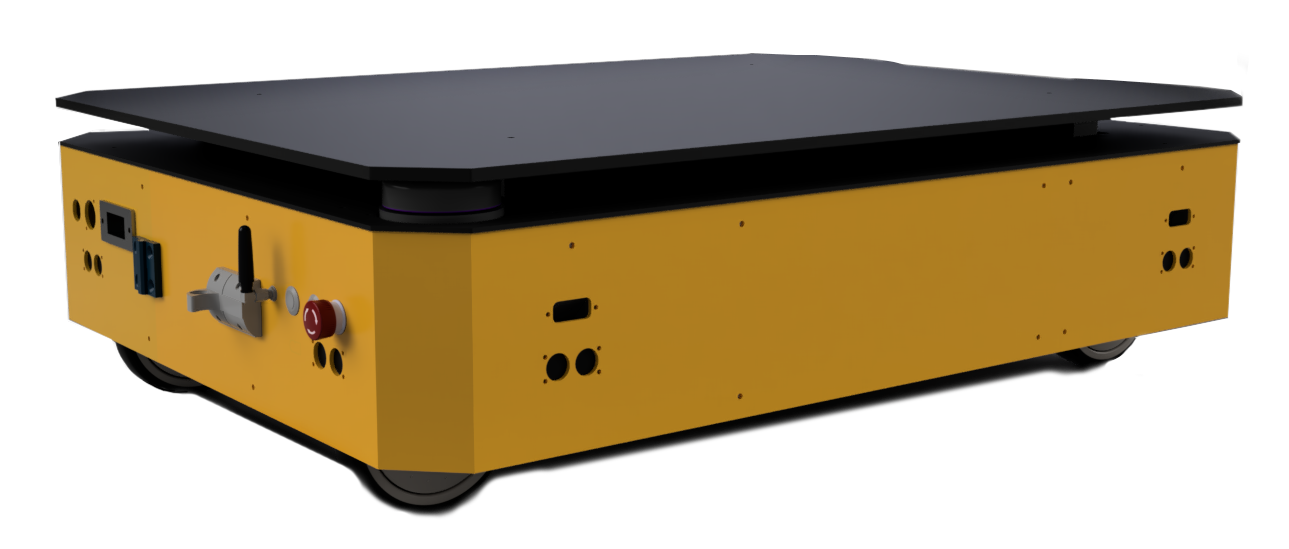 The
SP800

autonomous robot features
Hardware specifications of autonomous Sentibotics robot Platform
SP800
7 cell LiPo 77Ah, removable

Sensors (used for robot localization and navigation)

2 x RGB+depth sense camera

8 x ultrasonic distance sensors

8 x infrared distance sensors

1 x inertial measurement unit

Intel NUC 10 (Intel i5 + 16GB RAM)
2 wheel differential drive + 4 x support wheels
Operation time on single charge


4 hrs (17 Ah charger included)
5 GHz used for connection with local network, robot also has an access point to set up connection details to local network
With our in-house development capabilities we could easily adapt the solution hardware or software for integration into existing user's workflow.
Rental options are possible for our robotics hardware and solutions.
Please contact us with your requirements and receive an offer.